Hagland Progress delivered
2023-06-14
Hagland has today taken delivery of the second ship in a series of three from Royal Bodewes in the Netherlands. The vessel is a battery hybrid general cargo carrier of 4900 DWT, equipped with an electrical cargo handler for zero emission in port. Compared to the oldest vessels in Hagland's existing fleet, the vessel is expected to reduce CO2 emission by more than 40% and NOx emissions by 90-95%.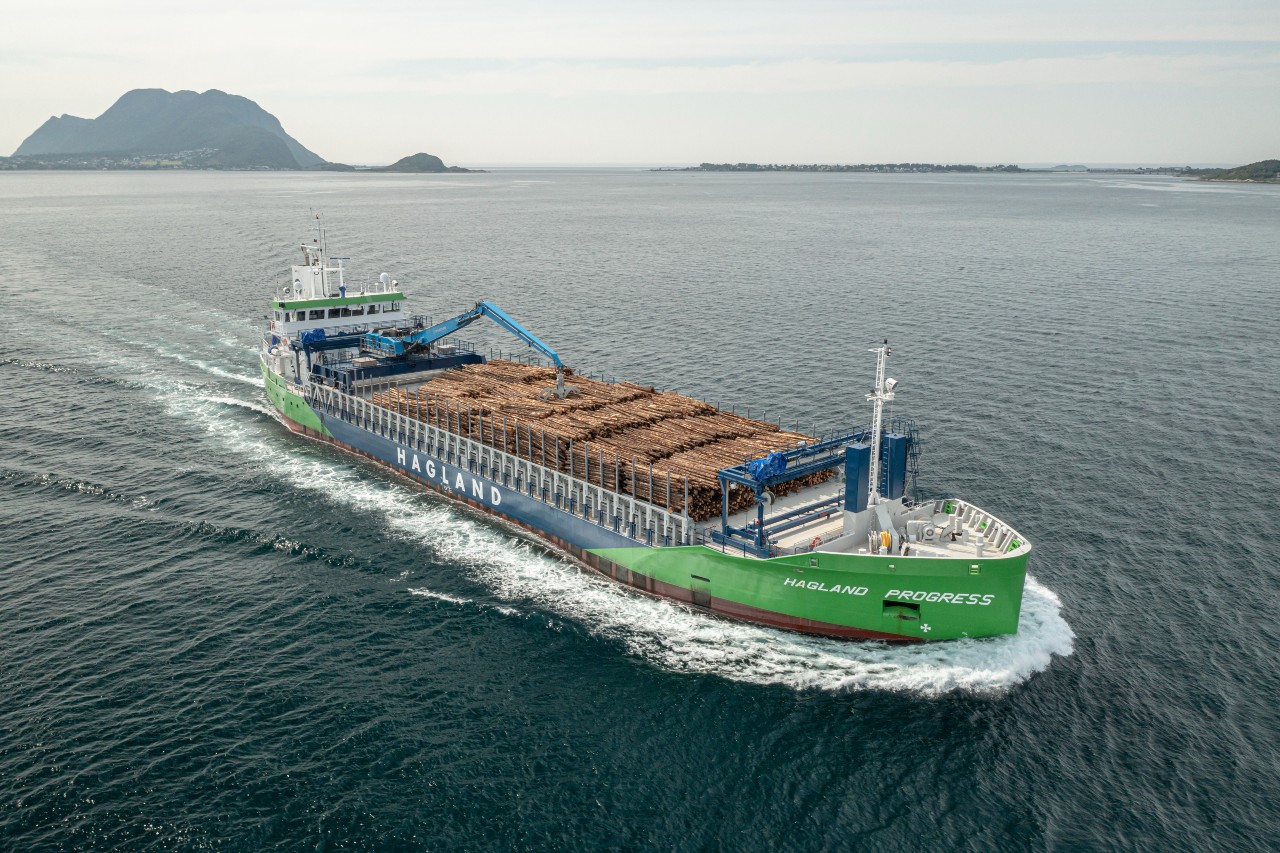 The last vessel in the series is scheduled to be delivered late 2023. All the ships will fly NIS flag (Norwegian International Ship registry). The total investment for this ship will be about NOK 150 million, totaling abt NOK 450 millions for the series of newbuilds.
The newbuilding contracts have been entered into on the basis of substantial support from ENOVA, which has been instrumental for the realization of the project.
– We would like to thank Bodewes including all subcontractors, our site team, the crew and our team in Haugesund for a a job well done. The investment in these newbuildings is a big step forward for the company and will make Hagland Shipping's fleet the most environmentally friendly in our segment.